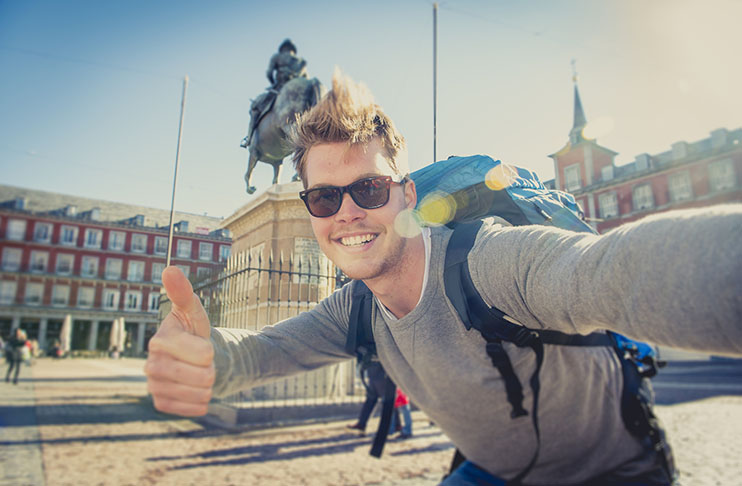 This popular concept has spread throughout Europe, but it wasn't until the past decade that the high school gap year began gaining traction in North America. In 2011, the Higher Education Research Institute estimated that 1.2 per cent of first-time United States college freshmen deferred admission to take a gap year.
In Canada, a Statistics Canada Survey found that between 2000 and 2008, 50 per cent of high school graduates entered college or university the fall after graduation, but 73 per cent were enrolled a year later.
What is a Gap Year?
The term, gap year, refers to a year between high school and university or university and the job market that is spent enriching oneself and having new experiences. Students in Britain first adopted the post-high school gap year in the 1960s and, these days, they take part in droves.
Data from the Universities and Colleges Admissions Services in Britain indicate that seven per cent of high school graduates deferred their university admission to take advantage of a gap year.
Gap Year Pros and Cons
After four years of intense high school courses, part-time jobs and myriad extracurricular activities, some students may be burned out.
Other students graduate from high school unclear about the shape they want their lives to take. They may find that taking a year off to gain perspective and clarify their goals is more practical than aimlessly pursuing post-secondary education.
Today, given the uncertain job market, many recent university graduates are also opting for a gap year, finding the break welcome and the experience useful in demonstrating additional skills to employers.
Although parents may fear that their children will lose hard-won skills if they take time off and may never go on to post-secondary education, the Wall Street Journal reported that 90 per cent of students who take a gap year go to college or university within a year.
In fact, a number of universities, such as Harvard, have begun to encourage gap years or, like the University of North Carolina, offer funding toward gap year programs, realizing that gap year participants return having gained in maturity and focus.
Benefits of a Gap Year
A gap year offers opportunities for personal growth and skills development, among other advantages. The University of Toronto lists a number of benefits that can result from taking a gap year:
Learn or improve on skills in another language
Reflect on your life, values, interests and future goals
Gain clarity regarding a potential career direction
Meet new friends, gain contacts and build your resume
Expand your horizons and explore other cultures, customs, beliefs and professional practices
Test a different career area, or try something you've always wanted to do
Discover things that cannot be taught in a classroom
The American Gap Year Association notes that a gap year often leads to higher grades later and to more career satisfaction.
How Do I Arrange a Gap Year?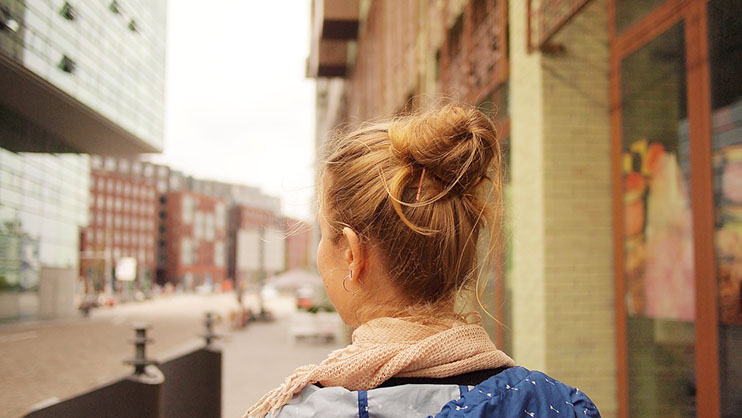 Taking a gap year requires planning; it's not something to be decided upon a few weeks prior to graduation. Most high school students apply to universities, accept the university of their choice and request a deferral.
This approach reassures everyone involved of the intent to pursue higher education. Some students do use a gap year to gain admission to a school that has previously rejected them, but they generally have a plan to accomplish an unusual goal during their year off.
Consider the costs. First, think about whether you can afford to participate in an organized gap year program, whether you need a program that pays expenses or whether you need to work for six months in order to spend the remainder of the year absorbing new experiences. Explore the options for scholarships or outside funding for gap year programs.
What to Do During a Gap Year?
Set some goals. What are you hoping to gain from your gap year, other than maturity? Do you want career experience in a particular field, the chance to live in another culture or the opportunity to make a contribution to society?
Do your homework. There are myriad organized gap year programs, both those that cost money and those that offer volunteer experiences in exchange for room and board or a stipend, such as the Worldwide Opportunities on Organic Farms. Find and research those that meet your objectives and your financial needs.
Create a budget. Consider and list all of the expenses you'll incur during the year, including travel, food and lodging. This will help you narrow down your choices and help you keep track of your money.
If you prepare properly, a gap year can become a once-in-a-lifetime opportunity to expand your horizons. Make the most of it.