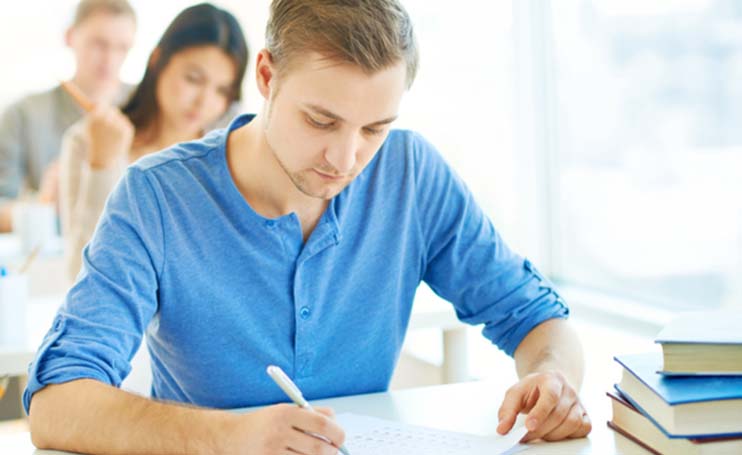 The school year is upon us once again. For students graduating from high school next spring, it's an exciting time: they are "top dogs" in their high schools and are looking toward a future filled with opportunities.
Many students are planning to attend college next fall and have been working toward that goal for four years. They have studied hard and earned good grades; they have participated in extracurricular activities and done volunteer work to round out their studies; and they have earned solid scores on college entrance examinations. Now, it's time to put the final piece of the puzzle in place: the college application.
Before you, the student, dive into the guts of the application, it's worth taking a tour of what an application typically requires, including supplementary documentation. As with an exam, preparation always makes the process easier.
The Application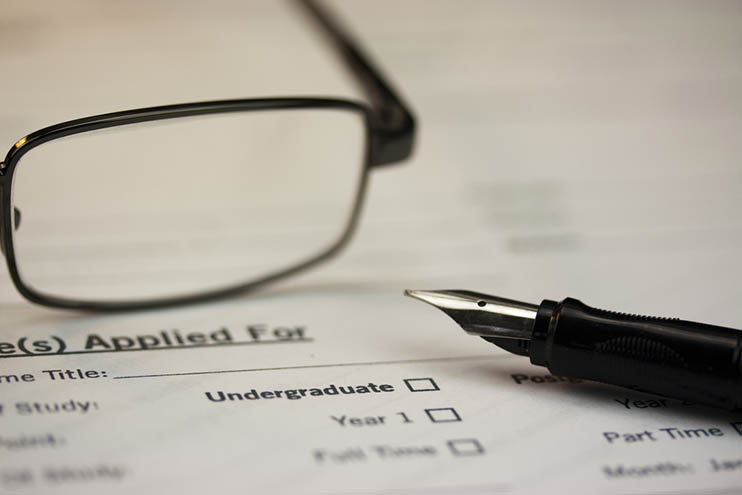 Students will be asked to complete an application for the school (s) of their choice. Colleges may have unique online application forms or they may use the common application, which allows students to apply to multiple colleges at once. Check carefully using the common application, because each school will ask for different supplementary documentation.
Whichever form you fill out, you will probably be asked for a standard set of information; if you are stumped by any of the questions, you can save the application online and return to it later:
Personal information, including your name, address, phone number, GPA, standardized test scores and high school awards.
Extracurricular activities, including clubs, sports, part-time jobs. Explain what you did and the amount of time you devoted to it.
Summer activities, including summer jobs, internships and enrichment opportunities.
When you submit your application, you'll be asked to pay an application fee. If you need help with the cost, your guidance counselor or the school's financial aid office can point you in the right direction. Fee waivers are often available.
Official SAT or ACT Score Report
When you take either the SAT or ACT you can designate colleges that you'd like to receive your score automatically. You can also request that your scores be sent to various colleges once you've received the scores yourself. Some colleges will request scores from any AP tests or SAT subject tests that you've taken.
Schedule your tests far enough in advance of the application deadline so that you can obtain your results before requesting that they be submitted. If you aren't happy with your scores, you can always arrange to re-take the tests.
Check to see which scores your preferred university reviews. The Princeton Review suggests a few variations:
All test scores from all dates;
Your highest overall score from a single test date;
Your superscore, in which case you'll submit all your scores and the admissions committee will consider only the highest score on each section; or
Test scores may be completely optional.
Transcripts/Grades
Colleges will want to see official transcripts from your high school and mid-year/final grade reports. The transcript they initially receive only contains grades through your third (junior) year of high school, and they want to ensure that you continue to apply yourself. They do reserve the right to change their minds, so acceptance isn't a signal to slack off and fail your remaining courses.
You may be asked to have the transcripts sent directly from your high school guidance office, or the college may request that you obtain a transcript in a sealed envelope and submit it with all other necessary application materials.
Letters of Recommendation
Colleges generally require two or three letters of recommendation from high school teachers and/or guidance counsellors. These recommendations attest to your character and discuss your academic performance in classes.
Pick people who know and like you and can discuss your strengths.
Make the request two months prior to the application deadline to give the preparer enough time to consider your traits and compose a suitable letter.
Be sure these people have all the information they need to do their jobs, such as a website with a login where the letter can be entered.
Personal Statement/Essay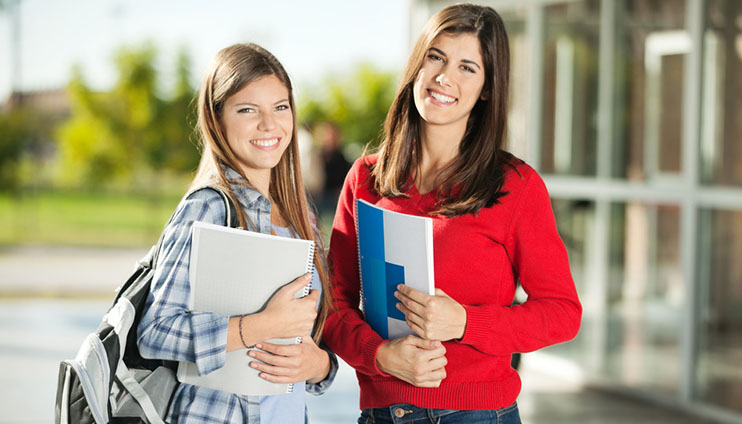 The essay or statement is a key piece of your application, because it provides the college with insight into your personality, what makes you unique and what you can contribute to their institution:
Stick closely to the recommended length.
Create a draft and ask a teacher or guidance counsellor for feedback.
Review and revise before submitting.
Financial Aid
Applications for financial aid are completely separate from your admissions applications. You must fill out and submit a Free Application for Student Financial Aid (FASFA) by January 1 of your graduating year. You'll also need to check each individual school's financial aid policies to see what else might be required. Remember, there are many private scholarship opportunities you can apply for.
It's an exciting time, but scary, too. However, if you follow these steps, you'll soon be off to a college of your choice where you'll meet new people, learn new things and enjoy new experiences. Onward!