Introduction to probability - Probability
Introduction to probability
In this section, we practice finding the probability of events. Probability is the likelihood or chance of an event occurring. We will practice expressing probabilities as ratios, fractions, decimals, and percents. Probability can be calculated using the following equation: . P(blue) is a short way to write "the probability of blue".
Lessons
1.

Below is a probability model showing the weathers in fall in City A.


| | |
| --- | --- |
| Weather | Probability |
| Rain | 0.35 |
| Snow | 0.08 |
| Sunny | 0.16 |
| Cloudy | 0.41 |

2.

Each student in a class of 30 writes his or her name on a slip of paper. These slips of paper are folded and put in a jar. Half of these slips are blue and half are yellow.

3.

Jen and her friend spin the wheel to decide what fun activity they will do this afternoon.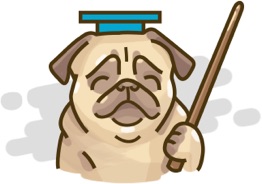 Introduction to probability
Don't just watch, practice makes perfect.
We have over 310 practice questions in Statistics for you to master.