Polynomial components - Introduction to Polynomials
Polynomial components
Polynomials can involve a long string of terms that are difficult to comprehend. So, before we dive into more complex polynomial concepts and calculations, we need to understand the components of polynomials and be able to identify its terms, coefficients, degree, leading term, and leading coefficient.
Lessons
1.

Describe the following polynomial: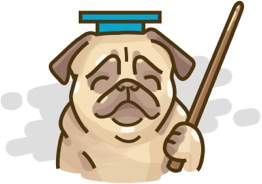 Polynomial components
Don't just watch, practice makes perfect.
We have over 5380 practice questions in Algebra for you to master.