The invertible matrix theorem - Inverse of Matrices
The invertible matrix theorem
Lessons
Notes:
The Invertible Matrix Theorem states the following:
Let be a square matrix. Then the following statements are equivalent. That is, for a given , the statements are either all true or all false.
1. is an invertible matrix.
2. is row equivalent to the identity matrix.
3. has pivot positions.
4. The equation has only the trivial solution.
5. The columns of form a linearly independent set.
6. The equation has at least one solution for each in .
7. The columns of span .
8. The linear transformation → maps onto .
9. There is an matrix such that .
10. There is an matrix such that .

There are extensions of the invertible matrix theorem, but these are what we need to know for now. Keep in mind that this only works for square matrices.
Intro Lesson

Characterizations of Invertible Matrices Overview:


3.

Understanding the Theorem
Assume that is a square matrix. Determine if the following statements are true or false: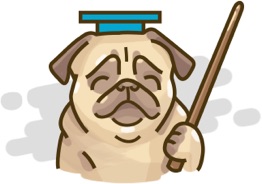 The invertible matrix theorem
Don't just watch, practice makes perfect.
We have over 70 practice questions in Linear Algebra for you to master.