Grade 10 Math Help & Practice!
Get better math marks with our complete Grade 10 math help – be it Ontario math curriculum, math curricula of B.C., Alberta, Manitoba, Saskatchewan, Newfoundland, or other provinces. We've got you all covered!
Just like your class or textbook, our complete help for grade 10 math includes topics such as Trigonometry, Quadratic Equations, Radicals, Factoring polynomials, Linear equations, Linear systems, and more. Learn the concepts with our video tutorials that show you step-by-step solutions to even the hardest grade 10 math problems. Then, strengthen your understanding with tons of grade 10 math practice.
All our lessons are taught by experienced grade 10 math teachers. Let's finish your homework in no time, and ACE that final.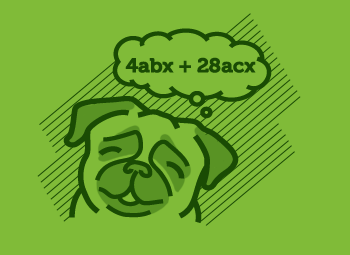 All in One Place

Everything you need for better grades in university, high school and elementary.

Learn with Ease

Made in Canada with help for all provincial curriculums, so you can study in confidence.

Instant and Unlimited Help

Get the best tips, walkthroughs, and practice questions.