Solving quadratic equations using the quadratic formula - Quadratic Equations
Solving quadratic equations using the quadratic formula
Not sure if you should solve the quadratic equation by factoring or completing the square? No worries. You can always use the quadratic formula. The beauty of the quadratic formula is that it can always give you the answer no matter if the quadratic equations can be factored or not.
Lessons
Notes:
Quadratic Formula
For the quadratic equation:
the solutions are: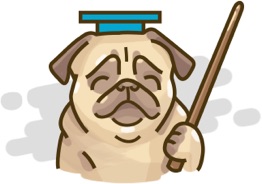 Solving quadratic equations using the quadratic formula
Don't just watch, practice makes perfect.
We have over 1850 practice questions in Algebra for you to master.