Differential Equations Help & Practice
We've got you covered with our complete help for any Ordinary Differential Equations (ODE) courses, whether you are a math major, engineering major or in any fields that are related to math and sciences.
Our comprehensive lessons on differential equations cover help on topics like First order differential equation, Second order differential equation, Separable differential equations, Laplace transforms, and a lot more. Learn the concepts with our video tutorials made by our differential equations tutors that show you step-by-step solutions to even the hardest differential equations problems. Then, strengthen your understanding with tons of differential equations practice.
All our lessons are taught by experienced Differential Equations teachers. Let's finish your homework in no time, and ACE that final.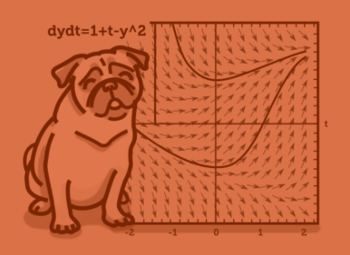 All in One Place

Everything you need for JC, LC, and college level maths and science classes.

Learn with Ease

We've mastered the national curriculum so that you can revise with confidence.

Instant Help

24/7 access to the best tips, walkthroughs, and practice exercises available.