Year 13 Maths Help & Practice
Get better maths marks with our complete Year 13 Maths help. Whether it's for Upper Sixth form, A Level Maths revision, Core 3 and Core 4 Maths, or Functional skills level 3, we've got you all covered!
Just like your class or textbook, our comprehensive help includes topics such as Differentiation, Integration, Quadratic equations, Solving simultaneous equations, Quadratic inequalities, Vectors, Trigonometric identities, and more. StudyPug gives you not just lessons, but tutorials that teach you how to tackle even the hardest A level maths questions with step-by-step solutions – in videos. Then, strengthen your understanding with tons of year 13 maths practice.
All our lessons are taught by experienced A level Maths teachers. Let's finish your homework in no time, and score an A* in the A-level maths exam.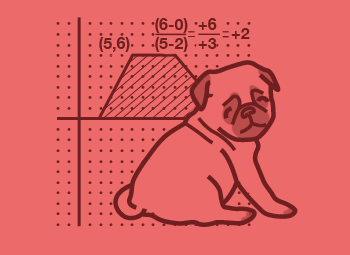 All You Need in One Place

Everything you need for better marks in primary, GCSE, and A-level classes.

Learn with Confidence

We've mastered the UK's national curriculum so you can study with confidence.

Instant and Unlimited Help

24/7 access to the best tips, walkthroughs, and practice questions.