Dividing fractions and mixed numbers
Dividing fractions and mixed numbers
In this section, we will use diagrams to divide fractions and mixed numbers (a.k.a. compound fractions) for the purpose of helping you getting a better understanding about the concepts of fraction division. We will also teach you how to divide fractions by using multiplications.
Lessons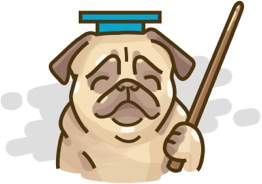 Dividing fractions and mixed numbers
Don't just watch, practice makes perfect.
We have over 910 practice questions in Pre-Algebra for you to master.