Using exponents to solve problems - Exponents
Using exponents to solve problems
In this section, you will try to apply what we learn about exponents in the previous sections to solve word problems such as, calculating the volume of a cube, and more.
Lessons
Intro Lesson

2.

Suppose there are 30 bacteria in a bottle. The number of bacteria doubles every hour. How many will be there after: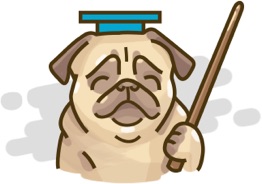 Using exponents to solve problems
Don't just watch, practice makes perfect.
We have over 1850 practice questions in Algebra for you to master.