Order of operations with exponents - Exponents
Order of operations with exponents
When you are solving questions with exponents, you must keep in mind that order of operation (BEDMAS/PEDMAS) still applies. In this lesson, we will get you familiar with how BEDMAS/PEDMAS works with exponents.
Lessons
Intro Lesson

3.

A small yellow square is put on top of a large green square. The side length of the yellow square is 7 cm, whereas the side length of the green square is 11 cm.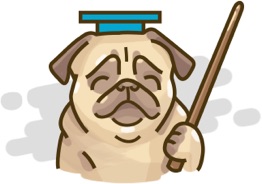 Order of operations with exponents
Don't just watch, practice makes perfect.
We have over 1850 practice questions in Algebra for you to master.