Surface area and volume of cones
Surface area and volume of cones
We just learned how to calculate the surface area and volume of pyramids and cylinders in the previous lessons. Now, we will look at cones ? objects that have circle bases like cylinders and pointy tops like pyramids. Just like pyramids and cylinders, there are formulas for surface area and volume of cones. We will also try out some questions on composite solids that consist of cones too.
Lessons
Notes:



1.

Find the surface area and the volume of the following cones: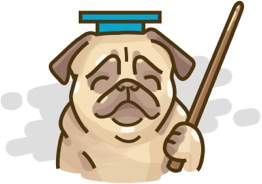 Surface area and volume of cones
Don't just watch, practice makes perfect.
We have over 3200 practice questions in Math 8 for you to master.