Applications of second order differential equations - Second Order Differential Equations
Applications of second order differential equations
Lessons
Notes:
Mechanical Vibrations:
Hooke's Law:
Force=-ky
Newton's Second Law:
Force=mass×acceleration=m×dt2d2y​
Damping Force:
Electrical Circuits:
Using second order differential equations we are able to analyze a circuit consisting of a battery, a resistor, an inductor and a capacitor in series. Let us denote Q(t) as the charge on the capacitor at time t. The current is the rate of change of Q with respect to t. So the current of the system is equal to I=dtdQ​
Kirchhoff's Law states that the sum of all voltage drops across a system must equal the supplied charge:
Where VL​ is the voltage drop across the inductor, VR​ is the voltage drop across the resistor, VC​ is the voltage drop across the capacitor, and Vbat​ is the voltage supplied by the battery (or other electrical force).
Faraday's Law:
According to Faraday's Law the voltage drop across an inductor is equal to the instantaneous rate of change of current times an inductance constant, denoted by L (measured in henry's).
Ohm's Law:
From Ohm's Law the voltage drop across a resistor is equal to the resistance (measured in ohms) times the current:
And the voltage drop across a capacitor is proportional to the electrical charge of the capacitor times a constant of capacitance (measured in farads).
And let us denote the voltage from the battery as some sort of function with respect to time Vbat​=E(t)
So inputting all the previously found information into Kirchhoff's Law:
Which will become,
And we know that I=dtdQ​. So the equation becomes,
Which can also be written as
Which is a second order, constant coefficient, non-homogeneous differential equation.
Intro Lesson

2.

Suppose that a hydraulic shock has a spring constant of 40 newtons per meter. There is a weight of 10kg attached to the end of the shock, and the shock has a resting length of 0.5 meters.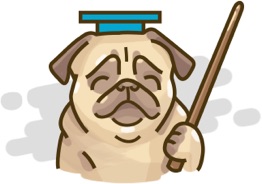 Applications of second order differential equations
Don't just watch, practice makes perfect.
We have over 10 practice questions in Differential Equations for you to master.