Finding limits algebraically - direct substitution
Finding limits algebraically - direct substitution
Graphically finding the limit of a function is not always easy, as an alternative, we now shift our focus to finding the limit of a function algebraically. In this section, we will learn how to apply direct substitution to evaluate the limit of a function.
Lessons
Notes:
if: a function is continuous at a number

then: direct substitution can be applied:

note: polynomial functions are continuous everywhere, therefore "direct substitution" can always be applied to evaluate limits at any number.
a)

State the value of the limit from the graph of the function




-
-
-


3.

Evaluate the one-sided limit: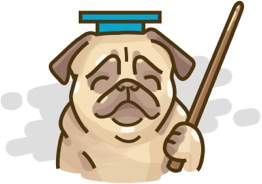 Finding limits algebraically - direct substitution
Don't just watch, practice makes perfect.
We have over 570 practice questions in Calculus 1 for you to master.