Solving one-step linear inequalities - Inequalities
Solving one-step linear inequalities
We learn how to solve one-step linear inequalities in this lesson. Besides typical math questions, we are going to see word problems related to one-step linear inequalities and money.
Lessons
2.

Determine if the solution is correct for each inequality.

3.

In a pizza restaurant, you need to order a minimum of $30 of pizzas to get a free drink. If each pizza is $7.45, how many pizzas do you need to order to get the free drink?

4.

Anna wants to save up of her total income each month. If she wants to save up $260 per month, how much money does she need to earn?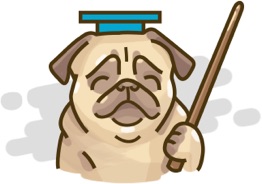 Solving one-step linear inequalities
Don't just watch, practice makes perfect.
We have over 1850 practice questions in Algebra for you to master.