Representing patterns in linear relations - Linear Equations
Representing patterns in linear relations
In this section, we will learn how to represent patterns in linear relations. In other words, these patterns will form a straight line if they are plotted on a graph paper. We can start with creating a table of values which has the independent variable as X, and
dependent variable
as Y. One way to represent patterns in linear relations is to use the slope-intercept form.
Lessons
1.





2.

Two identical octagons are attached to each other. All the sides in each octagon have the same length.



3.

Write the linear equation that represents the relationship of each set of numbers.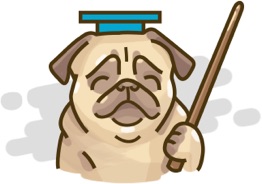 Representing patterns in linear relations
Don't just watch, practice makes perfect.
We have over 1850 practice questions in Algebra for you to master.