l'Hospital's rule - Derivative Applications
l'Hospital's rule
Remember that one tricky Limits section that required intense algebraic manipulation to avoid getting 0/0 or infinity/infinity limits? We will now revisit it again, but with the knowledge of derivatives. In this section, we will learn how derivatives enable us to efficiently evaluate the limits of a function using the "
L'Hospital's rule
".
Lessons
Notes:
Note *l'Hôpital's Rule applies to 2 types of indeterminate forms:

type (that is, x → and x →)
or
type (that is, x → and x →)

Then according to l'Hôpital's Rule: x → x →

1.

Evaluating the limit.
Find: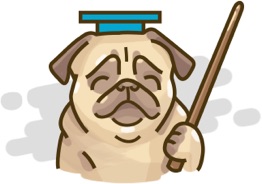 l'Hospital's rule
Don't just watch, practice makes perfect.
We have over 350 practice questions in Calculus for you to master.