Slope and equation of tangent line - Derivatives
Slope and equation of tangent line
The derivative of a function is interpreted as the slope of the tangent line to the curve of the function at a certain given point. In this section, we will explore the meaning of a derivative of a function, as well as learning how to find the slope-point form of the equation of a tangent line, as well as normal lines, to a curve at multiple given points.
Lessons
1.

The graph of the quadratic function is shown below.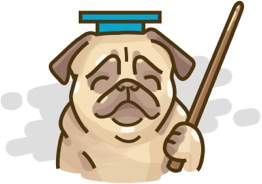 Slope and equation of tangent line
Don't just watch, practice makes perfect.
We have over 350 practice questions in Calculus for you to master.