Lessons
Notes:
Note
A matrix is a list of numbers put in a rectangular bracket.

The dimensions of a matrix are the number of rows and columns of the matrix. For example, if the matrix has m rows and n columns, then we say that the dimensions matrix is m by n.

Each entry in the matrix is called a matrix element. Let the matrix be called A. Then we say that the matrix element is the entry in the 4th row and 6th column.


a)

What is a matrix and the dimension of a matrix?

2.

The Dimensions of a Matrix
Determine the dimensions of the following matrices:


3.

Matrix Elements
Find the matrix element (or value) of the following matrix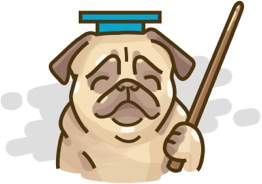 Notation of matrices
Don't just watch, practice makes perfect.
We have over 3410 practice questions in Algebra 1 for you to master.