Reading and drawing Venn diagrams - Graphing Data
Reading and drawing Venn diagrams
Lessons
Notes:
In this section we focus on how to read Venn Diagrams as well as how we can use them as a tool to help us solve problems.
1.

Reading Information from Venn Diagrams
In a playground 6 students like to play on the swings and 12 students like to play on the jungle gym. 4 students played on both.



3.

Out of a class of 20 students, 12 students play soccer and 8 students play baseball. There are 3 students who play both soccer and baseball.

4.

Interpreting a Venn Diagram with 3 circles
The following dots represent students who attend each after school activity: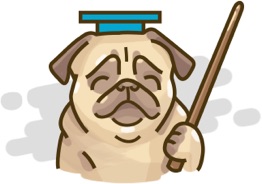 Reading and drawing Venn diagrams
Don't just watch, practice makes perfect.
We have over 310 practice questions in Statistics for you to master.