Properties of matrix scalar multiplication - Matrices
Properties of matrix scalar multiplication
Lessons
Notes:
Note
Let be matrices with equal dimensions, and and be scalars. Then we have the following scalar multiplication properties:

Dimension property for scalar multiplication
The matrix has the same dimensions as .
Associative property


Distributive property



There are also some scalar multiplication properties with the zero matrix

Multiplication property for the zero matrix



2.

Let . Show that the following is true:


3.

You are given that , , and . Show that: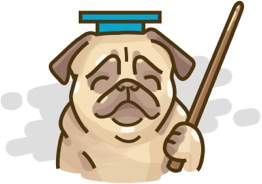 Properties of matrix scalar multiplication
Don't just watch, practice makes perfect.
We have over 5410 practice questions in Algebra for you to master.