Exponential decay: Half-life - Exponential Functions
Exponential decay: Half-life
In the field of nuclear physics,
half-life
refers to the amount of time required for radioactive substances to decay into half. In this lesson, we will work on word questions about exponential decay of radioactive substances.
Lessons
Notes:
exponential growth/decay:

: final amount
: initial amount
: growth/decay factor
half-time
triple
ten-fold
increase by 10%
decrease by 8%
: total time given
: every length of time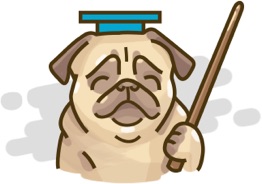 Exponential decay: Half-life
Don't just watch, practice makes perfect.
We have over 1850 practice questions in Algebra for you to master.