Null hypothesis and alternative hypothesis - Hypothesis Testing
Null hypothesis and alternative hypothesis
Lessons
2.

Intuitively Judging Validity of Claims
You meet a woman on the street who says she has Extra Sensory Perception (ESP) and can predict the probability of dice rolls with 70% probability. To test this you roll the die 90 times, and see how many times she "guesses" correctly.


4.

Which claims are Null Hypotheses and which claims are Alternative Hypotheses?


5.

For each of the following claims:
i) State whether each claim refers to proportions or means.
ii) Identify which claims are and which claims are .
iii) Form the following claims into mathematical statements.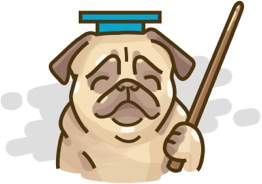 Null hypothesis and alternative hypothesis
Don't just watch, practice makes perfect.
We have over 690 practice questions in Statistics for you to master.