Calendar dates
In this lesson, we will learn:
How to write calendar dates in written form (words, ordinals, and numbers)
How to write calendar dates in metric notation (numbers only, in the format: yyyy/mm/dd)
Writing calendar dates using numbers in a variety of formats (mm/dd/yyyy OR mm/dd/yy OR dd/mm/yy)
Notes:
Calendars and dates keep track of time! A date is a reference to a specific day in time, and we can tell how much time passes between two dates.

Calendar dates use the units of time for: month, day, and year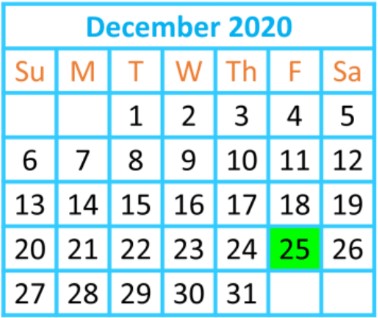 The written form of a calendar date is in the format: [month] [day]ordinal, [year]



The metric notation of a calendar date is in the order: year / month / date

i.e. yyyy / mm / dd (sometimes it is seen with dashes or spaces instead)
this orders the time units from longest to shortest durations
Ex. 2020 / 12 / 25 is December 25th, 2020

*A special exception is that February has 29 days (instead of 28 days) during a leap year (every 4 years).


Dates in metric notation are used often when filling in paperwork!

There are other formats of writing out the date using numbers:

mm/dd/yyyy (different order)
mm/dd/yy (only the last 2 digits of the year)
dd/mm/yy (different order)
Lessons
Introduction

Introduction to Calendar Dates:

a)

What are calendar dates?





c)

Metric notation of dates




d)

Explaining leap years (and the number of days in each month)




e)

Other number formats/notations for dates




---

1.

Writing calendar dates in metric notation
Write the date in metric notation






---

2.

Writing metric notation dates in written (standard) form
Write the metric notation date in written form, using words and numbers






---

3.

Writing calendar dates in different number notations
Write the calendar date shown in different notation formats:

a)







b)







c)







---

4.

Calendar Dates - Word Problem 1
Writing dates can be confusing!
Angie wrote her birth date on paper: 11 25 98

a)

Can these numbers represent more than one date?
Write all possibilities for her birthday in written form.




b)

Angie's sister Mina was born 3 years, one month, and 5 days later.
Write Mina's birthday in written form and in metric notation.




---

5.

Calendar Dates - Word Problem 2
Writing dates can be confusing!
Toby wrote his birth date on paper: 01 07 13

a)

Can these numbers represent more than one date?
Write all possibilities for his birthday in written form.




b)

Toby wrote his birth date on paper: 01 07 13
If Toby told you that he was born during the summer of 2013, what is his birthday in metric notation?




---