Inner product, length, and orthogonality - Orthogonality and Least Squares
Inner product, length, and orthogonality
Lessons
Notes:
Let vectors and be:



Then the inner product of the two vectors will be:



Let and be vectors in , and let be a scalar. Then,
1)
2)
3)
4) , and only if

Suppose . Then the length (or norm) of a vector is




Suppose dist is the distance between the vectors and . To find the distance between the two vectors, we calculate


dist


If two vectors and are orthogonal to each other, then it must be true that

Intro Lesson

Inner Product, Length, and Orthogonality Overview: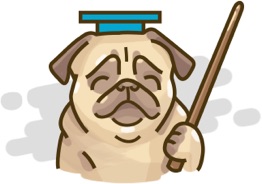 Inner product, length, and orthogonality
Don't just watch, practice makes perfect.
We have over 70 practice questions in Linear Algebra for you to master.