Volume of rectangular prisms word problems - Surface Area and Volume
Volume of rectangular prisms word problems
Lessons
Notes:
In this lesson, we will learn:
Analyze the Change in Volume of a Prism
Evaluate the Cross Sections of Prisms
Cross Section of a Pyramid
Prisms: solid objects with two identical and parallel ends connected by flat sides.
Volume of a prism:
Cross section: a section made by cutting an object along a plane.
All cross sections of a prism are the same.
Intro Lesson

Introduction to Rectangular Prisms Word Problems

3.

Evaluate the Cross Section of a Prism

Which one of the following prisms will produce the given shape if we were to slice it horizontally?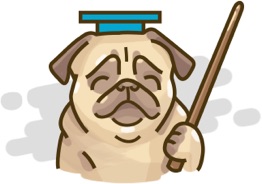 Volume of rectangular prisms word problems
Don't just watch, practice makes perfect.
We have over 160 practice questions in Geometry for you to master.