Mean value theorem - Derivative Applications
Mean value theorem
The idea of the Mean Value Theorem may be a little too abstract to grasp at first, so let's describe it with a real-life example. Let's say that if a plane travelled non-stop for 15 hours from London to Hawaii had an average speed of 500mph, then we can say with confidence that the plane must have flown exactly at 500mph at least once during the entire flight. In this section, we will learn about the concept and the application of the Mean Value Theorem in detail.
Lessons
1.

Consider the function on the interval [0, 2].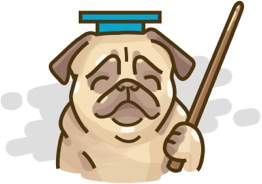 Mean value theorem
Don't just watch, practice makes perfect.
We have over 350 practice questions in Calculus for you to master.