YOU MUST BE REGISTERED AND LOGGED TO CONTINUE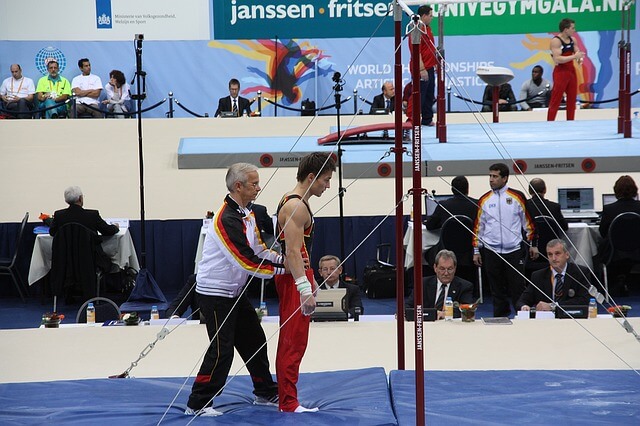 Madison Weidner – The Online Learning Environment
The online learning environment brings about an innovative experience to students. Instead of being thrown into a lecture hall for hours at a time, students are able to complete online classes in the comfort of their home.
Online classes are flexible, making it possible for college students who are limited financially to maintain a steady job while still executing college classes. This most definitely benefits students by allowing them to be independent while granting them the opportunity to successfully manage their work schedule, be in a comforting environment, and surge into the adult world.
Coming from a current student who is involved in many extracurricular activities, leadership class, high school cheerleading, and competitive cheerleading, online classes would be very beneficial to me. First, I would have the opportunity to freely get involved in any sport/activity of my choosing without the restrictions attending a college class would administer. Sports and activities are time consuming on their own, therefore, adding more time spent in class would bring upon more stress into my life.
One thing I love to do is watch sporting games, whether it be basketball, football, volleyball, or gymnastics. Online classes would provide me with the chance to attend any of these events without the complications of having to miss a class. Also, being part of a big family, there comes a lot of responsibility to hold my place within my family. By being a part of a large family also comes close-knit relationships.
My family means a lot to me, and if I were able complete college courses while staying within the comfort of my own home, that would be unbelievable. I would constantly have the support of my family by my side while also getting to pursue my future career. My sister and brother are both involved in sports, and if I were utilizing online classes, I would be able to encourage them at all their games. Lastly, when I think about paying for college, I know in my head that I will need to continue my job as a gymnastics coach to help cover expenses.
Being a coach, you do not have a lot of flexibility to change practice times based on your own needs. Online classes would equip me with the ability to maintain my current job schedule while keeping my source of income. Online classes also supply me with the ability to work from the comfort of my home. I could stay in the city that I love living in while still achieving a college degree. By staying at home I am also able to save money, rather than pay for room and board on the campus.
Online classes are a great opportunity for the student who wants to save money, maintain their source of income, and stay involved in the things they love. On-campus classes are time consuming and restricting to the everyday lifestyle of busy student. For a student trying to find time for college in their current life that is filled with work, extracurricular activities, and family events, online classes provide the perfect opportunity to get students engaged in the college life and achieve the desired degree.
Madison Weidner - The Online Learning Environment