YOU MUST BE REGISTERED AND LOGGED TO CONTINUE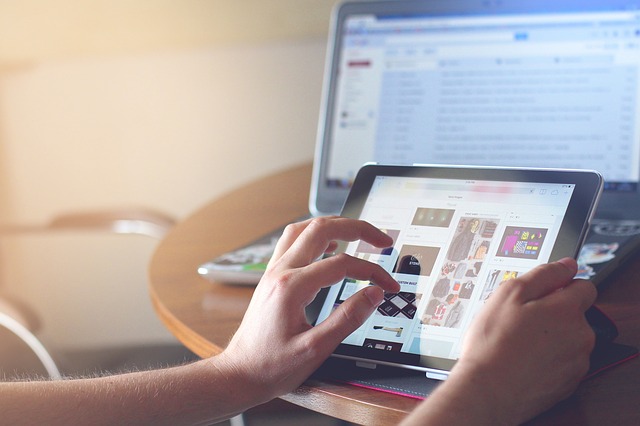 Ihsan Shegow – Online Videos
Online learning has definitely change compared to traditional ways of learning. When you think of traditional way of learning you think of classrooms with rows of desks, and a teacher standing next to a chalkboard.
Well, in today's world it has gone completely different with laptops in classrooms as well as smart boards and many more. But you asks yourself, how online education benefit our learning more than traditional ways of learning.
Let me give you some tips on why? Nowadays student don't feel like reading textbooks because they feel like it's too hard to understand and less interactive or in this case, fun. What this tells me is that students (like me) are more visualized and interactive when it comes to learning. For example, devices such as laptops in classrooms can really change the role of both the teachers and the students because the students are engaged and active toward learning, also students don't have to rely on teachers every day to absorb information in the classroom and eventually forget what they learned because they're bored, or the teacher doesn't bring excitement in the learning environment.
Technology also allows many students to be actively thinking about information, making choices, and mastering skills. These online learning processes can also allow students to communicate and collaborate. This process can be important to online learning because your classmates can grasp new information you haven't discovered yet and apply that through working together and solving problems together to have a better outcome. Also, there is one thing student also learn from the internet, student go to websites and watch videos on the lesson they have struggles on. It's actually the most common thing student do nowadays.
Watching videos on topic and actually visualize the idea of the concept and build the understanding. As an online learner, you can interact with instructor through online videos. Learning through video online can help you work more independently around traditional ways of learning. The opportunity of online learning is like no other. What I mean by that is think of all sorts of thing you might learn such as biology, physics, math, and all other subject you might study.
Online learning can be the best way to have a headstart as you learn get ahead in class and never feel behind. Online learning is used all around from elementary, middle, and high school or even maybe your career.
Online learning can benefit both the students and the teachers because, student don't have to carrier extra resources, while for teachers they can post assignment online to help engage students to learn also to provide them with supplement aid, in this case websites or other resources electronically. This will definitely change the students understanding and also see the increase in test scores or classwork and most importantly understanding.
This will definitely benefit teacher as well because they can see the students actually learning as they pass every lesson a time under a teacher supervision. So Learners what would you prefer traditional or online way of learning.
Ihsan Shegow - Online Videos