Multiplying improper fractions and mixed numbers - Fractions
Multiplying improper fractions and mixed numbers
Improper fractions are fractions that their numerators are larger than or equal to their denominators. On the other hand, mixed numbers, also known as compound fractions, are numbers that have both a whole number and a fraction. In this section, a model will be used as a way to multiply mixed numbers and improper fractions. We will also practice questions of multiplying improper fractions and mixed numbers algebraically.
Lessons
2.

Use a model to find each product.

3.

Estimate and calculate each product.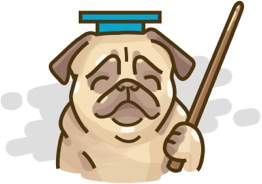 Multiplying improper fractions and mixed numbers
Don't just watch, practice makes perfect.
We have over 660 practice questions in Basic Math for you to master.