Multiplicities of polynomials - Polynomial Functions
Multiplicities of polynomials
Lessons
Notes:
The multiplicity of a zero corresponds to the number of times a factor is repeated in the function.
Odd multiplicity: cross the x-axis
Odd multiplicity (3 or more): changes concavity when passing through x-axis
Even multiplicity: bounces off the x-axis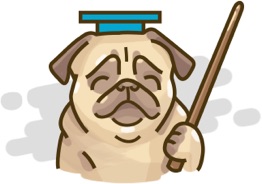 Multiplicities of polynomials
Don't just watch, practice makes perfect.
We have over 1850 practice questions in Algebra for you to master.