Factoring polynomials: - Factoring Polynomials
Factoring polynomials:
Before starting this lesson, check your understanding on how to factor
we talked about in the other lesson first. The variable, a, in front of
can make it a bit more challenging, but we will show you the tricks to make it easy!
Lessons
3.

Factor with common factoring first


4.

Factor with unusual exponents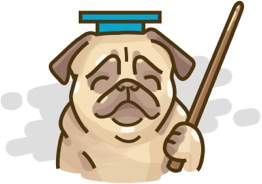 Factoring polynomials:
Don't just watch, practice makes perfect.
We have over 1850 practice questions in Algebra for you to master.