Power of a product rule - Exponents
Power of a product rule
We use the power of a product rule when there are more than one variables being multiplied together and raised to a power. The power of a product rule tells us that we can simplify a power of a power by multiplying the exponents and keeping the same base.
2.

Simplify the following: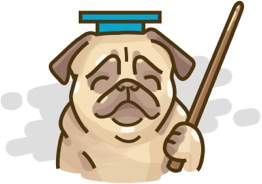 Power of a product rule
Don't just watch, practice makes perfect.
We have over 1850 practice questions in Algebra for you to master.