Long division in polynomial functions
Long division in polynomial functions
It may sound hard, but the idea of polynomial long division is basically the same as any other long divisions. A division statement has 4 elements: dividend, division, quotient, and remainder.
Lessons
Notes:
A division statement can be written in 2 ways:
i) dividend = (divisor) (quotient) + remainder
ii) = quotient +
b)

Identify:


• Dividend:
• Division:
• Quotient:
• Remainder:

c)

Write the division statement in 2 ways.

b)

Write the division statement.

c)

Is a factor of ? Explain.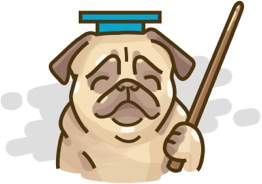 Long division in polynomial functions
Don't just watch, practice makes perfect.
We have over 1130 practice questions in Algebra 1 for you to master.